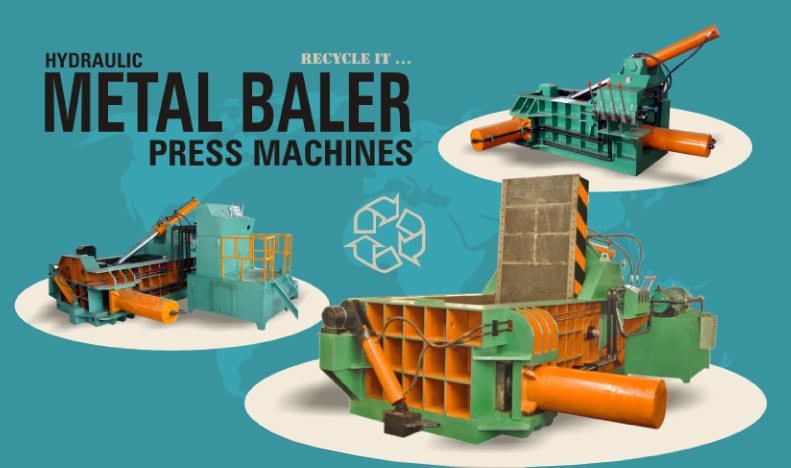 Ambica Hydraulic Metal Scrap Bailing Press Machine are designed for processing metal scrap in all forms. These machines are capable of compressing various leftover, housing of junk, cab, metal structural, metallic chips into cuboid bales. The density of these bales is high, so that they are convenient to store, transportation & metallurgy.
Features
Suitable for Compacting Scraps of Steel Metal, Copper, Aluminum etc.
Top Loading (Loading with Grab Bucket or Steel Conveyor)
No Installation Required. Directly Bailing can be Done.
With Control Platform on the Baler, Convenient for Operating.
Triple AAtion Compression System
Automatic Bale Ejector System Inbuilt.
Highly Efficient Production Capacity.
Specification
| Capacity | 63 Tons | 125 Tons |
| --- | --- | --- |
| Bale Size | 300 x 200 x 200 mm | 400 x 300 x 300 mm |
| Bale Weight | 20 to 25 Kgs | 1200 x 700 x 600 mm |
| Compression Area | 1000 x 600 x 500 mm | 1450 x 2600 |
| Power H.P | 10 H.P | 20 H.P |
| Production Efficiency | 1.1 Tons Per Hour | 2.1 Tons Per Hour |
Metal Scrap Bailing Press
Paper Bailing Press